Invoke's goal is to minimize the commercial real estate tax burden of high-volume real estate owners by researching and understanding local markets across the nation, being familiar with the processes and procedures of local taxing authorities and navigating the appeal process. All represented properties are given the time they deserve no matter their location on an annual basis to ensure that the lowest possible value positions are achieved.
Industries Served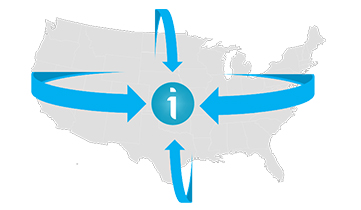 Nationwide Standalone Multi-Location Real Estate
Banks / Financial Institutions
Gas Stations and Convenience Stores
All Forms of Restaurants
Other Types of Retail Stores
Daycare Facilities
Our Approach
Through superior market data and a keen understanding of the unique nature of each asset, we examine every property from multiple angles to develop a comprehensive valuation approach. This independent property assessment creates a defensible valuation with documented support and allows us to professionally represent you during the appeal process. By invoking our commercial real estate property tax consulting, our clients are provided with the potential for substantial reductions, accurate values and the peace of mind that comes with knowing their assets are starting off proactively being assessed each tax year.
Our process