Invoke Tax Partners specializes in the reduction of sales and use tax burdens for companies of all sizes across the country. Sales and use tax audits often result in significant assessments of tax and penalties based on taxing authorities' interpretation of complex state and local tax codes. Sales tax audit defense services are imperative to ensuring tax codes are applied accurately to your operations.
Regardless of company size, state and local taxing authorities will inevitably audit both private and public companies alike. An uncontrolled sales tax audit has the potential to majorly disrupt not only a company's bottom line, but also day-to-day activities due to capacity restraints and audit management capabilities. Invoke Tax Partners has a vast portfolio of successful sales tax audit defense services for our clients, saving valuable time and tax dollars.
The Invoke Advantage
Invoke uniquely tailors a sales tax audit defense strategy to each clients' individual needs. Our experts work with the client and auditing authority to obtain the best possible sample for the audit. Our experts then work with client and vendors to make sure only that which is truly taxable is assessed. This process includes a detailed review of every transaction to determine taxability within the audit population, as well as requesting waiver of penalties and interest.
With extensive experience handling even the most complex sales tax audits across the United States, Invoke's experts have created a holistic audit defense approach that delivers maximum tax savings, implements improvements to internal best practices, corrects identifiable exposure issues and continues to serve as a single-source tax partner long term.
If you have been notified of a sales tax audit, it is essential that you contact the audit defense experts at Invoke Tax Partners today by filling out the form below: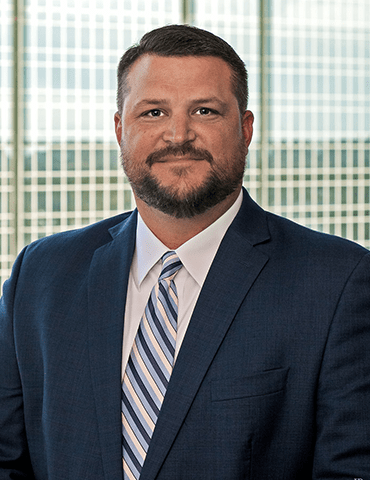 Scott Schwertner
National Director of Sales & Use and Severance Tax
Meet Our Sales & Use Tax Practice Leader
Scott Schwertner leads the Sales & Use Tax Team for Invoke. Scott has 20 years of Sales and Use Tax experience and has worked across the United States for some of the largest manufacturing, chemical and oil and gas companies. He has extensive experience completing refund projects, audits and managed audits. Scott has spent his entire career providing professional and ethical Sales and Use Tax saving services, and his commitment to clients has created lasting business and personal relationships over the past two decades. Scott holds a BBA in Accounting from Texas A&M University.