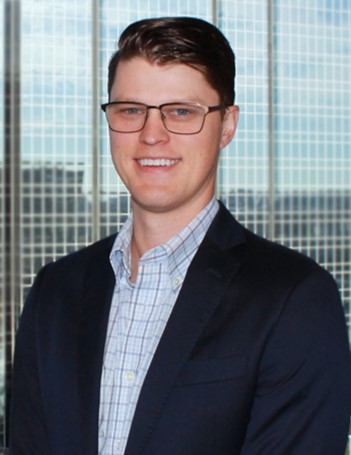 Colton Berry
Consultant - Severance Tax
CURRENT
Going on his 7th year in the industry, Colton has dedicated his work to implementing and growing the Severance Tax department within Invoke Tax Partners. During his time at Invoke, Colton spent much of his time creating tools to assist his clients with exemption refunds, marketing cost refund, production reconciliations, audits, and the filing of monthly tax returns throughout the State of Texas. Colton has worked with clients both big and small and strives to provide the same amount of attention to detail and care no matter the project.
PAST
Colton began his professional career working with Ryan, LLC as a Severance Tax Analyst/Consultant. In order to be in closer proximity to family, Colton relocated back to the Metroplex, from Houston, where he then began his journey of starting the Severance Tax department with Invoke Tax Partners.
EDUCATION AFFILIATIONS
Colton comes from a long line of Texas Tech graduates. He chose to continue this tradition by attending Texas Tech's Rawls College of Business. Colton completed his tenure at Texas Tech with a major in Energy Commerce and Finance. Colton also served as a Treasurer and Trader for Texas Tech's Energy Commerce Association (ECA) and Student Managed Investment Fund through the Finance Association.
OTHER
Colton spends much of his free time alongside his loving wife and two children, ages (2) and (4). Colton has previously served as a Rotary Club Member for both the Gainesville and Lubbock, TX districts. He also frequently donates his time with community service projects such as Meals on Wheels, and local food banks.