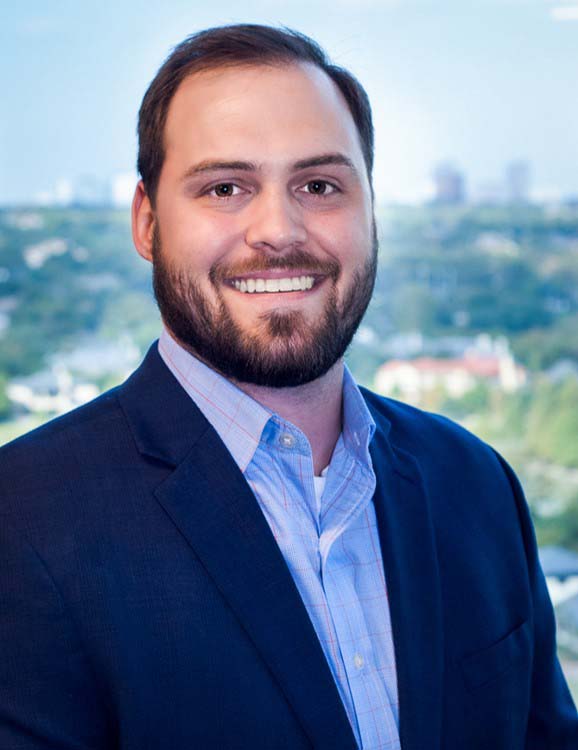 James Sheridan
Manager – Sales and Use Tax
CURRENT
James Sheridan acts as Manager of Sales and Use Tax in Invoke's Houston, TX Office. For the past 10 years, in his role James has helped expand Invoke's national footprint by managing and working Sales Tax Audits throughout the Northeast and Midwest. During his tenure James has provided sales tax services across several industries, with a focus in Oil & Gas, Manufacturing, Construction, Retail, and Mining. James also plays an integral role in Invoke's Severance and Gross Receipts Tax practice.
After excelling during his time in the Fort Worth Office, James moved to Houston to help facilitate the opening of Invoke's footprint in the market. James puts continual focus on strengthening the firm's client portfolio and roster of talent through training and managing new staff and strategically growing the Houston office.
PAST
James grew up in Sugar Land, TX as one of four children and thought it was important to work his way through college. From door-to-door sales, delivering pizza, and working full time in the accounting department of a petroleum wholesaler, James gained a wealth of knowledge for customer satisfaction and service.
EDUCATION AFFILIATIONS
James earned an associate degree in Business Administration from Blinn College. He then moved on to graduate from Texas A&M University with a Bachelor of Business Administration in Accounting. James has participated in continuing education seminars with the Institute of Professionals in Taxation.
OTHER
James, an avid golfer, enjoys spending time with his wife and three kids at their home in the Houston suburb of Missouri City.