Invoke Tax Partners believes that the ideal State and Local Tax Partner not only enables our tried-and-true industry experts, but empowers our time, resources and money-conscious clients. Our approach to developing proprietary systems and utilizing best-in-class software applications provides the transparency, accuracy and security needed in a modern state and local tax landscape.
Transparency IN TECHNOLOGY
Gone are the days of utilizing multiple vendors, assembling information from various sources and trying to package it into an actionable resource. Invoke provides 24/7 complete access to a client dashboard in conjunction with a unique system that generates customized reports and metrics updated in real-time. All this together provides transparency in all aspects of the engagement. While this access is valuable, it is only an enhancement of the overall personal client service experience.
Invoke has built a proprietary system of edits and reports that bolt onto the back end of our software partners. These automated controls verify staff adherence to internal policies and procedures, assure that all steps are completed and provide a tailored level of reporting to each client engagement, ensuring unparalleled transparency. The involvement and interaction of the operations, client relationship and tax technology teams at this level is a best-in-class service combination.
Accuracy IN SOFTWARE SOLUTIONS
Reporting and transparency of how your assets are performing are only as good as the data being presented. To ensure we deliver the most comprehensive and accurate view of your engagement, Invoke partners with best-in-class software partners to provide and report a holistic experience. Maintained by an in-house IT team and populated from Operations, data accuracy, clarity and monitoring are the backbone of these applications.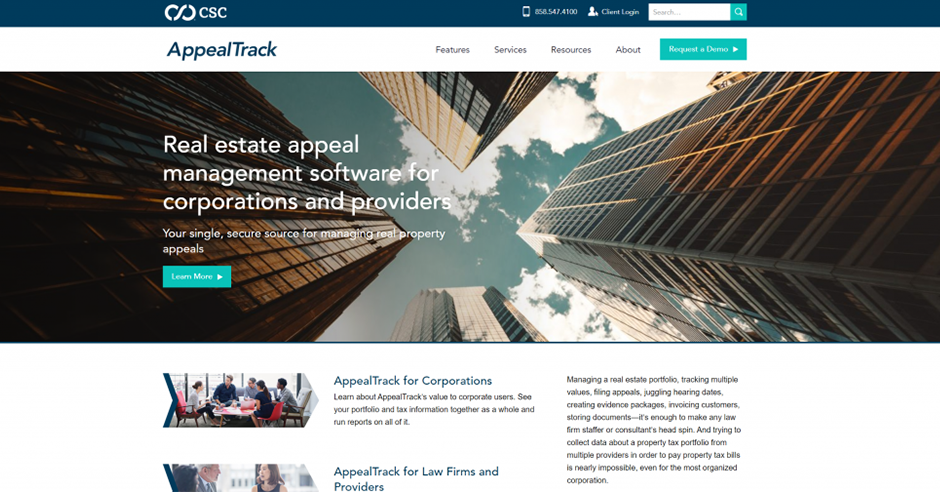 CSC AppealTrack is a modern real estate appeal management software that tracks properties and parcel values, processes tax payments, and creates check requests.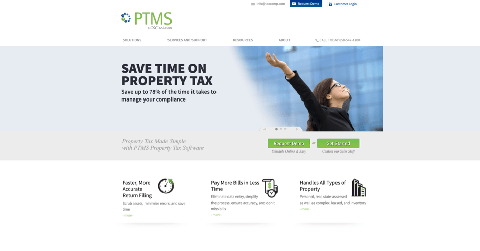 PTMS streamlines personal property compliance processes, eliminates manual data entry, manages documents, and provides analytical tools to help you save both time and money.

Anybill is a cloud-based accounts payable automation that streamlines workflows – from invoice receipt and data capture to approval and tax bill payment.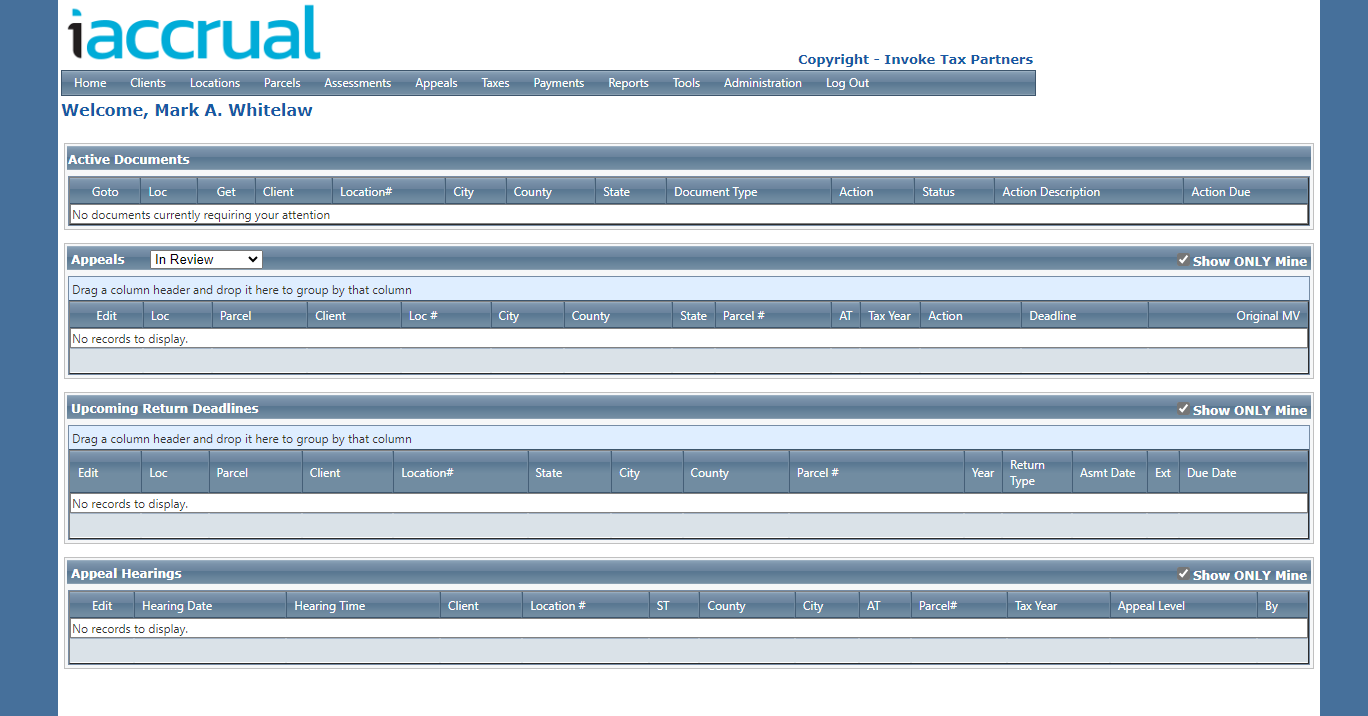 Invoke's iAccrual software platform is a proprietary tool for property tax accruals and budgeting purposes. iAccrual utilizes historical assessment and tax data, along with internal resources of data, to analyze trending patterns and project the appropriate factors necessary to create annual budgets.
DATA Security SOLUTIONS
Invoke's technology infrastructure is housed within Amazon Web Services and is thus covered by the comprehensive scope of AWS compliance, cloud security and assurance programs. Partnerships with best-in-class property tax software and bill payment providers enable additional critical security credentials.
Cloud security and data privacy is the highest priority. Built within AWS, the security and protection of the data and workspace for our clients is insured by CSA (Cloud Security Alliance Controls), ISO 9001 (Global Quality Standard), ISO 27001 (Security Management Controls), ISO 27017 (Cloud Specific Controls) and ISO 27018 (Personal Data Protection), as well as SOC 1 (Audit Controls Report), SOC 2 (Security, Availability, & Confidentiality Report), and SOC 3 (General Controls Report).
Strategic Partners
Invoke is a Gold Microsoft Partner with 1 Gold Competency, specifically in Application Integration, and is part of the AWS Partner Network.