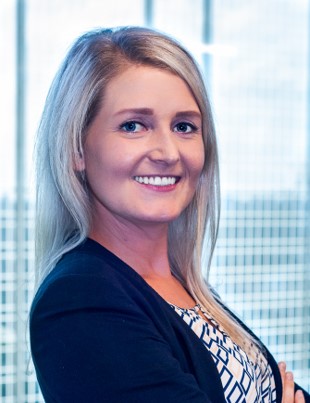 Paige Cole
Director of Personal Property Compliance
CURRENT
Paige Cole is the Director of Personal Property Compliance out of Invoke Tax Partners' Austin, Texas office. Through the leadership of Invoke's Texas-based high volume business personal property tax compliance division, Paige keeps her team on the cutting edge of technological system innovation, process efficiency, and error-proof filing practices. During her tenure at Invoke, Paige has overseen Invoke's largest personal property tax client managing over 10,000 renditions. With over ten years in the property tax industry, Paige's wide range of experience provides valuable guidance in the overall business personal property service line growth of the firm.
PAST
Paige entered the property tax industry in 2012 with a national property tax consulting firm. Based out of Northern California, Paige worked accounts for major high-tech, biopharma, and high-volume retail companies headquartered in the San Francisco Bay Area. Over her career she has managed over 20 individual accounts, individually preparing approximately 500 complex business personal property renditions annually with a constant emphasis on embedding significant value reductions related to leasehold improvements and obsolescence.
EDUCATION AFFILIATIONS
Paige has a BS in Business Administration and MBA from San Jose State University. She obtained her Business Analytics Certificate from her alma mater in 2015 and Texas Property Tax Consultant License in 2021.
OTHER
Paige resides in the Austin, Texas suburb of Round Rock with her husband and son. With a passion for competition and fitness, Paige earned her first-degree black belt and has qualified for and ran the Boston Marathon.